Category Archives:
derrick may
Many blessings to our man New Zealand based artist DarkUgh for having such good taste in music for one… and for putting together this great work together on 'The Innovator" Derrick May!
Check out more music related original artworks featuring everyone from Carl Craig to Sylvester and Grandmaster Flash online at his blog and also at twitter.
Related articles
As many of you know by now, Terrence will be playing in Sydney next Saturday 24th Sept @ the old Manhattan Lounge 58 Elizabeth St Martin Place.
$20 pre-sale tickets are available from http://www.ourhousesydney.com. There will be a limited amount of $25 tickets at the door.
Check out this classic Terrence Mix recorded back in 1996!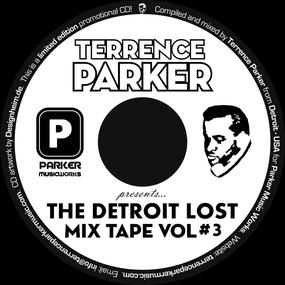 Here is the 3rd installment of this popular Terrence Parker classic mix tape series. This mix tape was originally recorded in July of 1996. For more information on how you can purchase the full 79 minute mix on CD, please visit Disk Union (JAPAN) online at: http://diskunion.net/clubt/ct/search?m=11&q=TERRENCE%20PARKER

If you have any trouble purchasing this mix please send an email to: info@terrenceparkermusic.com
Website: www.TerrenceParkerMusic.com
..and this a red hot disco mix!
Derrick May on meeting Trevor Horn
Derrick May tells the story of meeting Trevor Horn, and the techno super group that never was at the RBMA Bass Camp sessions at the Metamorphose Festival Tokyo 2010.
Derrick May on Kraftwerk & the Roots of Techno
Derrick May talks about the influence of Kraftwerk and Yellow Magic Orchestra on the roots of techno, at RBMA Bass Camp at the Metamorphose Festival in Tokyo 2010.
Derrick May on Meeting Electricfying Mojo
Derrick May talks about passing Juan Atkins' music to legendary radio icon the Electrifying Mojo at RBMA Bass Camp, Metamorphose Festival, Tokyo 2010.
Related articles